INSURANCE, REINSURANCE AND FINANCE RECRUITMENT SPECIALISTS
Insurance recruitment within the London, Lloyd's and regional markets
SECTORS
How can we help you?
Harrison Holgate recognise that few insurance recruitment companies understand the technicalities of the insurance market and fewer still have the skills to successfully engage a search and selection methodology. We won't lose sight of this – Harrison Holgate only work for the insurance and reinsurance markets and are a true specialist in the field.
Underwriting, Broking & Claims

Finance & Accountancy
Data, Project Management, Change & Transformation
Risk & Compliance, Analytics and Operations
Underwriting & Broking Support
Office Admin & Graduate Trainees
HR, Marketing
& Secretarial
CANDIDATES
A personalised service.
In an increasingly changing market, making the right choices can often be confusing and unclear. As long term partners we recognise our success can only be assured through ethically guiding you through the decision making process.Our career and market insight and understanding can be invaluable in helping to evaluate your next steps.
Looking for a job?
We understand how stressful moving jobs can be and our highly experienced consultants are on hand to provide support and guidance. From helping you identify the right opportunities, to guiding you through the interview and resignation process.
Vacancies
We're constantly updating our page with the latest new jobs and opportunities. Whether you're looking for a new permanent, temporary or contract role or you are just considering your options at the moment please make contact with one of the team.
Refer a friend
If you have been happy with the service you have received from us and would like to recommend a friend, or perhaps have seen a role that we have advertised and would like to pass on their details (with their consent) please use this form to let us know about them.
Application Form
To help us suggest the right opportunities, and to learn more about you, we will need to meet. As part of our registration process as a candidate, we will need you to complete an application form to provide us with some personal details, and then we'll be in touch.
CV Builder
If you do not currently have a CV, or do not know where to start, this handy CV Builder will help with constructing a CV in MS Word format – perfectly formatted for employers. Simply click the link below, and login/register, and you can create your CV in minutes…
Career Guide
We know job searching is an uncomfortable and sometimes daunting process, so we have created our career guide to help you through the process. From writing the perfect CV, and how to do well in interviews, to resigning, handling counter offers and more.
CLIENTS
Understanding your needs
With quality talent becoming increasingly scarce, candidate attraction and engagement is more important than ever before. With the Internet and Social Media age there is little difficulty in identifying volume in the market but finding the candidate with the right blend of skills and attitude, or cultural fit, can be a time consuming and frustrating process.At Harrison Holgate, we recognise the challenges the hiring process can bring, so we've created our very own recruitment guide.

There is significant cost to your business in hiring the wrong person – not limited to lost management time, productivity and revenue. That's why our senior team want to get to know your business – to understand your needs. Our goal is to work as true partners with your business, in tandem with your needs and providing a truly personalised service. Through our diverse range of candidate attraction and generation techniques we can identify, seek out and select the right individuals for the right roles. Find out more with our recruitment guide, and discover how we can help you find the right candidate for your role.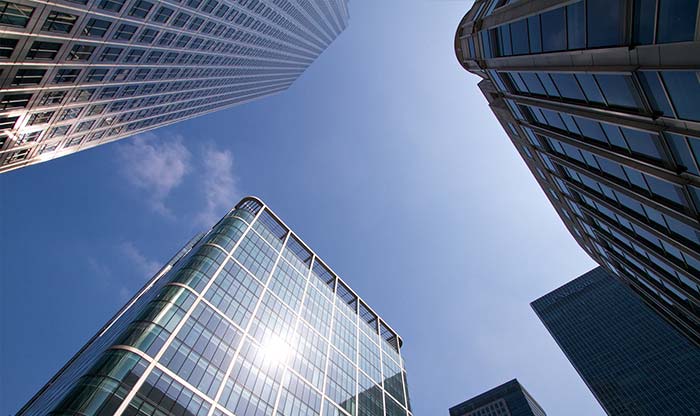 CONTINGENCY SERVICE
In today's market candidates have more choice than ever before. Initially the challenge lies in identifying the upper-quartile segment of a candidate pool, however more importantly engaging with and understanding the needs of the individual are key. It is only through getting to know our candidates and matching two parties' goals and objectives that long term matches can be found.
For each assignment we will utilise all the tools at our disposal. From engaging with our vast and carefully constructed database of talent to running advertising and using social media and various internet mediums we follow a consistent, structured process to maximise success rates in identification of and engagement with your talent pool.
EXECUTIVE SEARCH
At a senior, highly technical or sensitive level within the market your search partner requires a very specific skill set. If you want to gain an in depth understanding of the market place and your competitors for a given area we will recommend a retained solution. This research-led service requires us working in even closer partnership and we will work with you to understand your objectives and goals for the assignment and to build a structured process with key milestones for delivery.
We will only accept a retained search where we are confident that the criteria for the search is achievable that we have the knowledge, or the ability to acquire the knowledge to deliver. We have a remarkable track record fulfilling assignments that our competitors have failed to complete.
EXECUTIVE INTERIM & CONTRACTORS
Interim, Temporary and Contract work has become a credible, flexible career choice for many highly skilled and talented individuals – acting as an integral, valuable part of your workforce. Through our extensive time and experience working in our specialist markets we have built unrivalled contact networks and an understanding of the top talent within our field. We can help provide cover from short to long term assignment and from administration through to executive level.
COMPENSATION & BENEFITS
We recognise the challenge presented to clients in the ever changing world of salary and benefits packages. Working across all areas of the (re)insurance markets means we are well placed to offer information from informal salary benchmarking to full salary/compensation guides and surveys. These can be general or line of business specific, and can include information on pensions contributions, structuring of deferred compensation/stock schemes and the wide range of bonus structures and percentages.
We encourage Clients to specify the requisite information at the point of instruction and can then produce a bespoke report within a pre-agreed time frame.
MANAGED SERVICES & ADVANCED SOLUTION
With a track record of managing large recruitment projects we are on hand to offer our services should you need assistance with a recruitment campaign. This is a bespoke service and will vary greatly from project to project, however we can use our expertise to help plan and implement the campaign.
We provide assistance with branded advertising campaigns both online and conventionally, with screening, selecting and negotiating rates and terms with recruitment suppliers and managing the subsequent submission of candidates and additionally in helping to attract candidates directly.